Men's Health Services
Men's Health Treatment (Men's Pelvic Floor Muscle Training, Breast – Gynecomastia treatment, Erectile Dysfunction, Prostate & Hemorrhoid Treatment)
TruSculpt – (ID/Fat-dissolving energy-based radiofrequency treatment) Breasts (Gynecomastia) – Fast, reliable, comfortable, and clinically proven to permanently eliminate stubborn and unwanted fat cells in areas such as the abdomen, flanks, love handles, arms, bra straps, legs, double chin, and knees. Treatment also promotes collagen regeneration to rejuvenate and firm the skin and improves the appearance of cellulite while reducing fat and firming (shaping) your body. Improve your body contours without the need for plastic surgery interventions or needles. Treatment lasts 15-30 minutes.
Men's Pelvic Floor Muscle Training – Treatment for pelvic floor muscles, Urinary Incontinence treatment, Urine Extravasation and prostate health care.
Erectile Dysfunction Treatment – Erectile dysfunction is usually the result of poor circulation to the penis. ED Shockwave Therapy is an innovative medical treatment that uses low-intensity sound waves to treat the vascular cause of erectile dysfunction and not just its symptoms. Shockwave therapy can potentially improve local revascularization (regeneration of blood vessels and enhanced blood flow). The aim is to trigger the regeneration of blood vessels in the penile shaft to support stronger & longer erections.
Prostate & Hemorrhoid Treatment – Non-invasive, drug-free method of controlling and relieving pain by combing infrared ray, electronic pulse, magnet and thermo-therapy to increase the cellular metabolism of the pelvic cavity to reduce pain and inflammation. Treatment options: prostatitis, proctitis, colitis, hemorrhoids, hyperplasia of prostate, pelvic inflammation, with symptoms of dribbling or painful urination, and painful testicles.
TruSculpt for men
TruSculpt is non-invasive, non-surgical body contouring treatment. If you have stubborn pockets of fat on your body that won't go away, TruSculpt can help. Treatments specifically target subcutaneous fat in the stomach, sides, back, and under the chin. Using heat, TruSculpt melts away this stubborn fat, and it eventually leaves the body naturally through the lymphatic system.

Botox for men
Men will inevitably age just like women. As skin on the face begins to loosen and sag, wrinkles begin to form. Botox, a neuromodulator, targets the nerves sending signals to the muscles. By temporarily blocking the nerve signals that tell the muscles to contract, Botox makes wrinkles temporarily disappear. Generally, Botox treatments need to be administered every few months. But the great thing about the procedure is that it only takes a matter of minutes.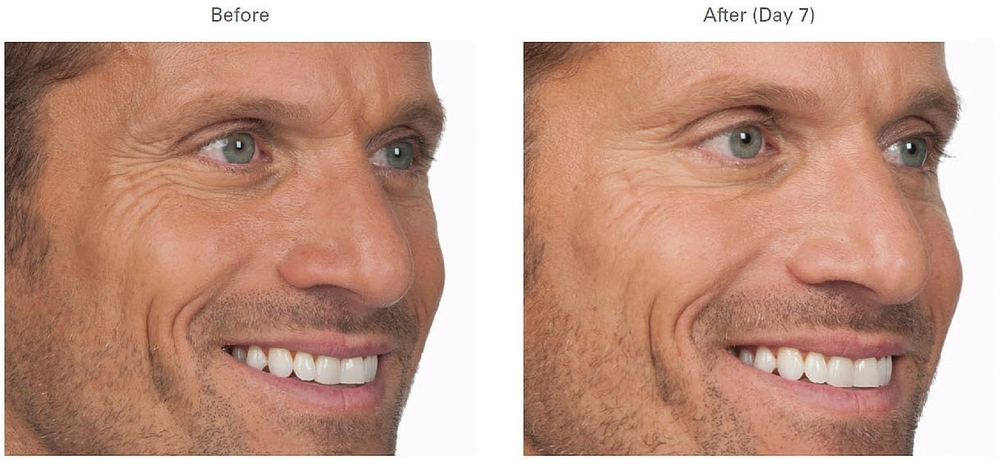 Laser hair removal for men
Laser hair removal is one of the most popular non-surgical treatments around today. As lasers have evolved, the treatments have become faster and are able to treat more areas of the body. At The New U Clinic, we remove unwanted hair using Cynosure's Vectus laser. This innovative laser provides fast treatments that can cover wider areas of concern. Some of the most common treatment areas for men are the chest and back.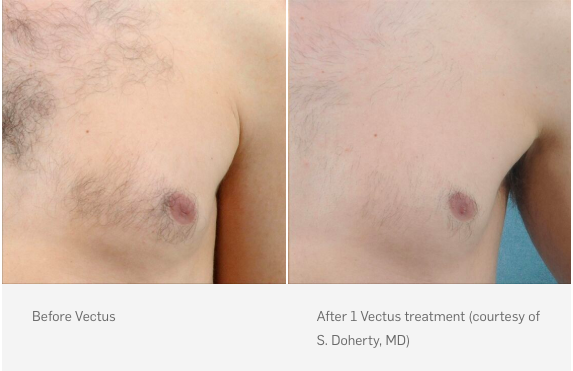 Thermage for men
Thermage, a non-surgical cosmetic treatment, contours and tightens the skin, as well as reduces the signs of aging. Very popular amongst men, Thermage uses radiofrequency (RF) technology to heat up the skin, which tightens the existing skin, and encourages the deeper layers beneath the epidermis to stimulate collagen production. Thermage can be used to treat fine lines, wrinkles and tighten the skin on the face, hands, neck, and eyelids.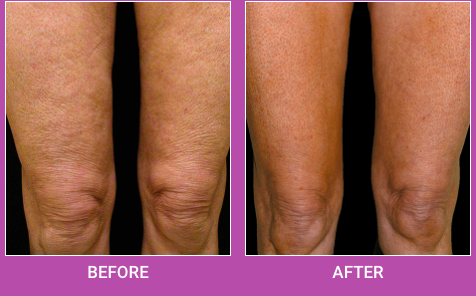 Do these treatments have any downtime?
The great thing about all of these treatments is that each of them boasts little or no downtime. Patients can usually return to their normal routine right after these procedures.
Are there any side effects?
While these treatments have little or no side effects, some common ones that have been reported amongst all three are: redness, itching, sensitivity, and slight tenderness or swelling. These side effects usually dissipate within a day or two.
Hair Growth & Alopecia Treatment
Clinically proven laser & infrared treatment. The effective & painless hair restoration treatment converts oily hair into dry hair, reduces hair loss, and reenergizes (activates) hair follicles bringing back healthy and thick hair.
Nail Fungus Treatment
Onychomycosis is a common condition that develops in the nails of the feet (more commonly) and hands. Laser nail fungus treatments can provide immediate relief for patients who suffer from this condition. Treatments are repeated every week for a period of 3 to 4 weeks and can be completed in less than 20 minutes.
Schedule a consultation at The New U Clinic
To meet with Dr. Ute Bucksteg to build your own men's only treatment plan, call our office at (250) 616-8566 or use our online scheduler.
---