AlumierMD Products
The New U Clinic now offers AlumierMD skincare products! AlumierMD is a true professionally-dispensed medical-grade skincare brand dedicated to the latest advancements in Clean Science, and delivering therapeutic outcomes for people with an array of skin conditions and concerns.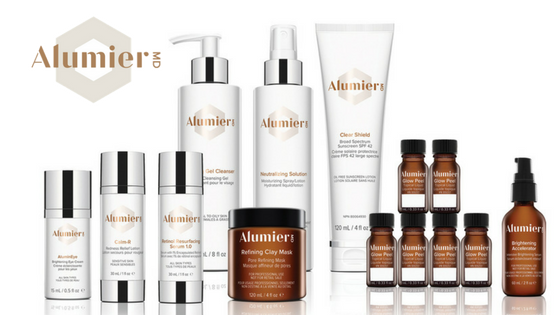 Why choose AlumierMD products?
The products at a department store or drugstore are often diluted and manufactured for general concerns. AlumierMD products combine a variety of medical-grade ingredients, including AHAs, BHAs, retinol, antioxidants, vitamins, and peptides, as well as innovative new components. The concentrations of these ingredients are generally much higher than in drugstore brands and work synergistically to improve skin conditions, including acne, rosacea, dry skin, hyperpigmentation, and aging skin.
Purchase AlumierMD products at The New U Clinic
At The New U Clinic, not only can you purchase these amazing skincare products, but we also use AlumierMD to maximize your aesthetic treatment results. To get started, give us a call at (250) 616-8566 or use our online scheduler.
---